Muum Pushchair + Matrix Travel System
Muum Pushchair + Matrix Travel System
+ Description
MUUM Pushchair & Matrix Light 2
More comfortable Walks
The Jané Muum is a new concept in pushchairs that combines the latest design trends with the most innovative safety and comfort features. It has a light-weight chassis and folds without having to remove the pushchair seat unit.
Adaptable
Adaptability is key to this excellent pushchair, which converts easily thanks to Jané's Patented Pro-Fix system which locks and unlocks the carrycot or car seats with just one movement. The Muum's seat unit adapts at all times to the most appropriate position for the baby's back, because of its independent 3 position backrest and footrest. It's versatile enough to suit newborns right through to toddlers. It's one of the most comfortable models on the market due to its well-designed roomy seat.
Makes Life Easier
Keen to make life as easy as possible for busy parents, the Jané Muum features a large capacity shopping basket so you can carry everything you need effortlessly. It also has a reversible seat unit so you can have your baby facing you as you walk. Its smaller lighter swivel front wheels with independent suspension, are perfect for getting about on the city streets. And its large removable rear wheels make the pushchair fold up even more compactly, making it easier to carry and store wherever you decide to take it.
The Muum makes everything not only better for you but also easier and more accessible. The Muum from Jané; for more comfortable walks.
Matrix Light 2
Complete with the award winning Matrix Light 2 car seat that converts into a carrycot. It offers a lie flat position both in the car and on the pram, which is the healthiest way for them to travel especially on longer journeys as there is no time limits.
The Matrix can also be used for overnight sleeping and is an ideal environment for your newborn as it supports a natural, healthy sleep.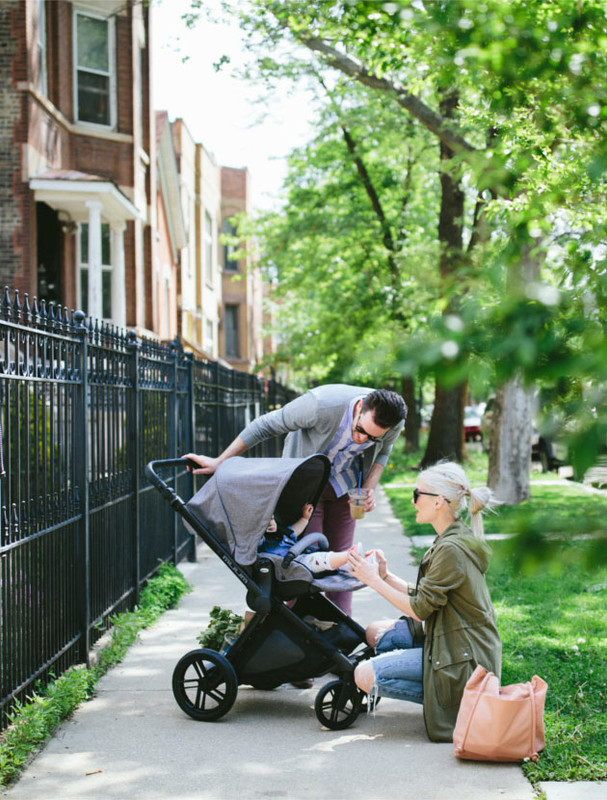 + Features & Benefits
Large roomy seat unit for your growing child.
Very compact book type folding, even with seat unit still attached.
Seat faces either direction.
Fully reclining lie-flat seat unit which is suitable for newborn
Pro-Fix system (patented) locks and unlocks car seats with just one movement, eliminating the need to use awkward fitting kits.
New PU tyres that are 10 times more hard-wearing than traditional tyres.
Complete with Matrix Light 2, which can transform into a car seat or Carrycot as required. Safe, healthier and for a better sleep in the early months for baby.
The Lie-flat Matrix seat position supports natural, stress-free sleep.
The healthiest car seat for newborns on the market, can be used as a lie-flat or sitting-up infant car seat in the car.

HEALTH BENEFITS OF MATRIX SYSTEM
Health officials and medical studies agree that to minimise periods of oxygen desaturation, newborn babies should be transported in a lie-flat system which is the healthiest way for them to travel especially on longer journeys. This position facilitates newborn respiration, nurtures the abdomen and aids optimal spinal development. The Jané Matrix Light recognises this important requirement and gives your baby the best start in life..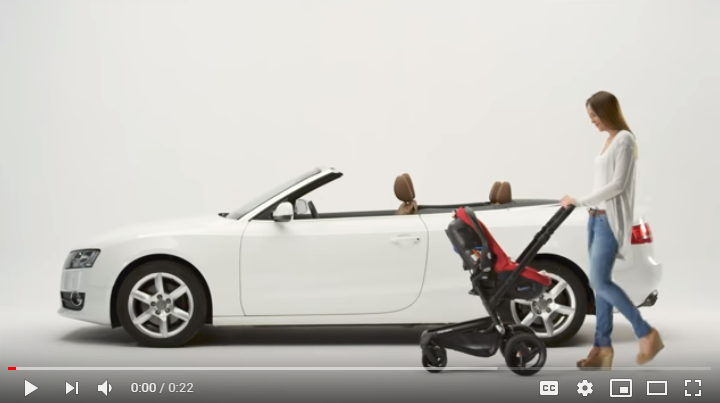 + Why Buy?

+ Technical Characteristics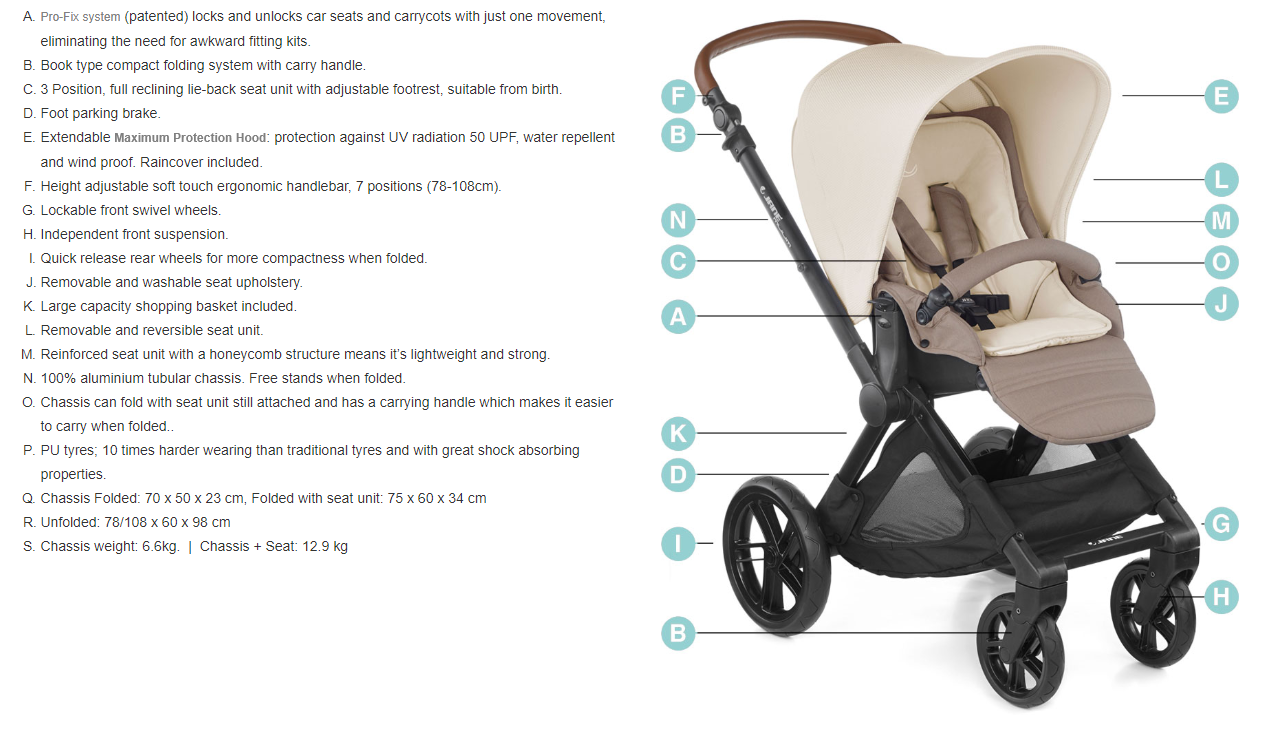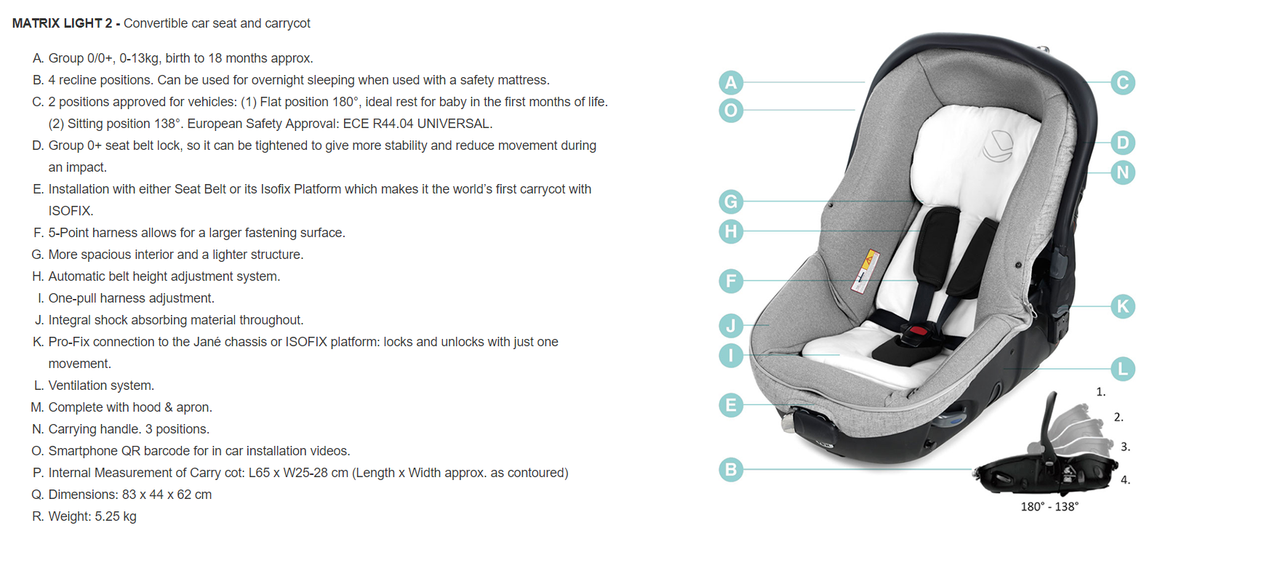 + Video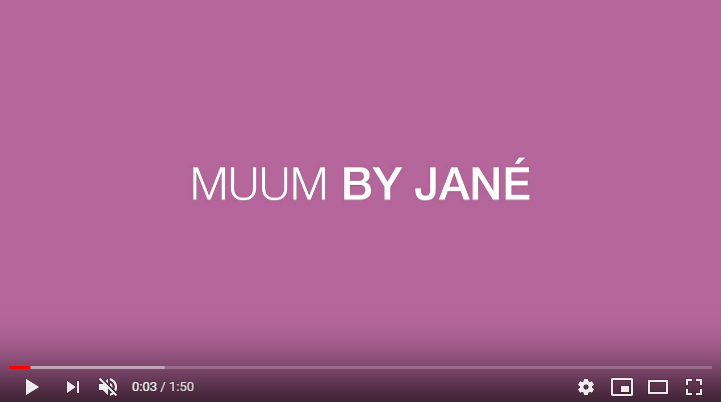 + What's Included
Muum Pushchair
Matrix Light 2 infant car seat and carrycot
Pushchair raincover.
Coordinating Pram Bag with changing mattress.
Coordinating Reversible Seat Liner.
Large Capacity Basket.
+ Awards