Jane Montecarlo R1 Car Seat - Red Being
Jane Montecarlo R1 Car Seat - Red Being
+ Description/Features
MONTECARLO R1
The value of safety
Group 2-3
For children from 15kg (33lbs) - 36kg (79lbs).
3 -12 years approx.
ISOFIX and/or 3 point seat belt fitting
Maximum protection thanks to it's large wrap around headrest.
Aluminium structure improves protection by 70%
Independently adjustable headrest (height and width) and backrest area (width) to accomodate a growing child.
Reclining backrest and adjustable armrests.
Complies with ECE R44.04
The Montecarlo R1 is specially designed to adapt to each stage of your child's growth. Suitable for children between 15 – 36 kg, this Group 2 – 3 car seat has an integral adjustment system that allows both the seat's height and width to be altered for a perfect fit, effectively protecting your child during all stages of growth and accommodating for different thickness of clothing depending on the days weather.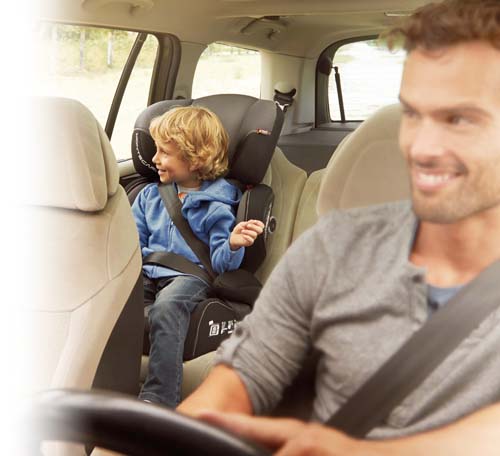 Optional Xtend impact shield for Group 1
You can extend its usage even further when used with Jané's optional Xtend impact shield, a protective cushion that provides a safe and comfortable alternative to a harness. With the Xtend it can also be used as a Group 1 car seat, effectively extending the seats range from Group 1-2-3, 9 to36 kg, 9 months to 12 years approx.
This car seat's unique aluminium structure improves protection by 70% when compared to a traditional system and is also equipped with an ISOFIX anchoring system for the base of the seat, which combined with 3-point seat belt, obtaining greater stability.
Offering greater cushioning, the larger wrap around headrest increases shock absorption that's caused by an impact. The reclinable backrest and tilting sides provide optimum support for a restful journey and the aeration vents with the internal fabrics are breathable to maximise your child's comfort.
Montecarlo R1 is independently tested and approved under new European Car Safety Regulations ECE R44/04. This excellent seat was also subjected to the strict EUROTEST exam, which tests the safety and resistance of all the child safety seats on the market. It received one of the best scores on the market in its category, and an "excellent mark" with special mention made of its "safety in side crashes" and the "stability of the seat".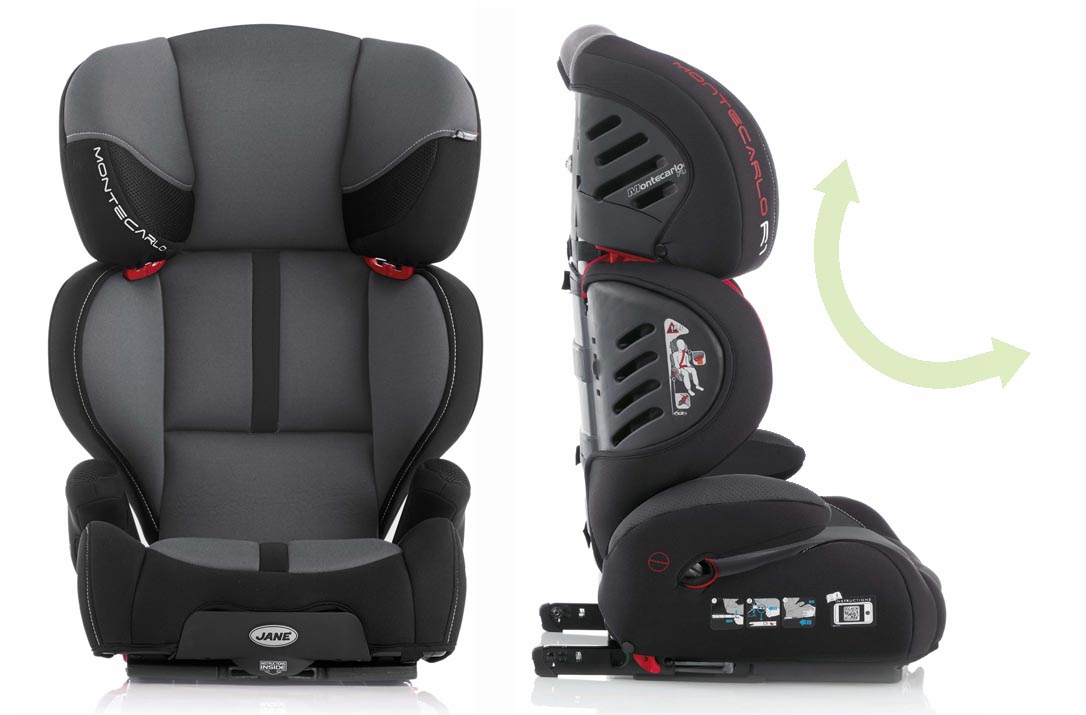 GROUP 2 – 3
Children weighing between 15 and 36 kg
Install the car seat directly with the vehicle 3-point seat belt and optionally the car seat can be secured with the Isofix anchors. The child is held secure with the vehicle 3-point seat belt.
+ Why Buy?

+ Technical Characteristics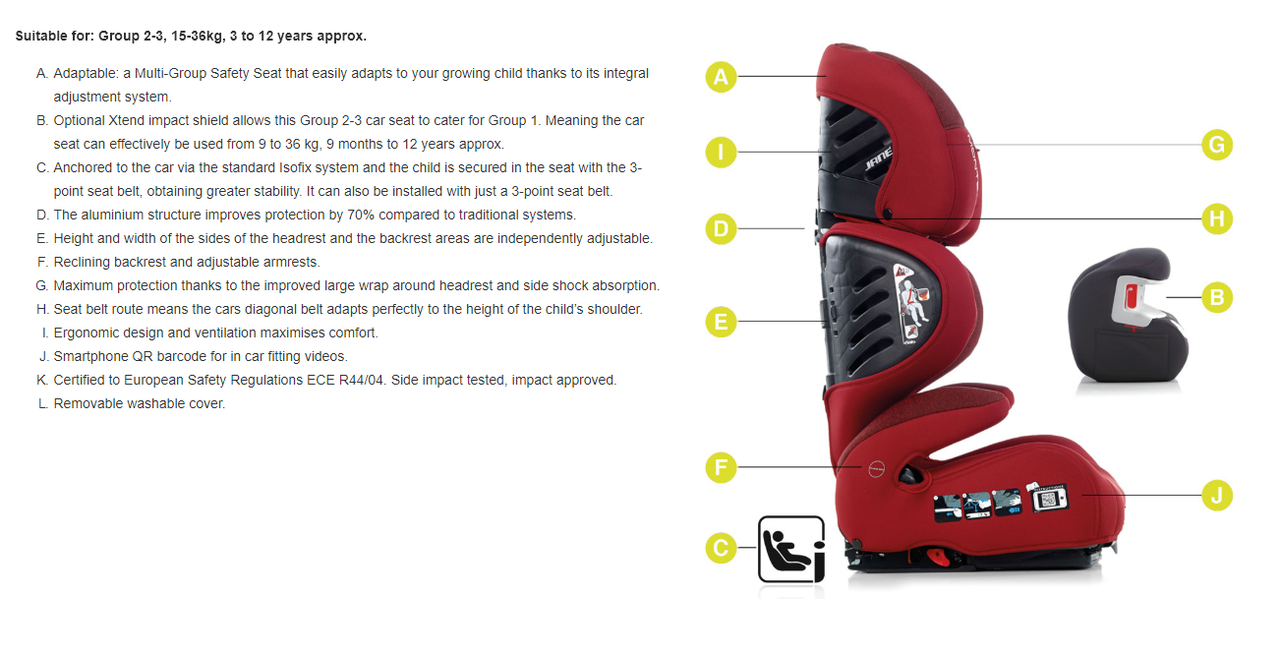 + Video
+ Awards