Jane iQuartz Car Seat - Red
Jane iQuartz Car Seat - Red
+ Description/Features
iQUARTZ
The first iSize car seat that grows with the child: from 100 to 150 cm with 11 height positions.
iSize car seat
iQuartz has passed the strict safety tests of European Standard ECE R129/02iSize 100-150cm Group 2-3 iSize.
For a child height range from 100-150cm
Approximately 3 to 12 years old.
Forward facing
For children from 15kg (33lbs) - 36kg (79lbs).
ISOFIX and/or 3 point seat belt fitting.
Technologically advanced - Proportional Height Adjustment system with 11 positions.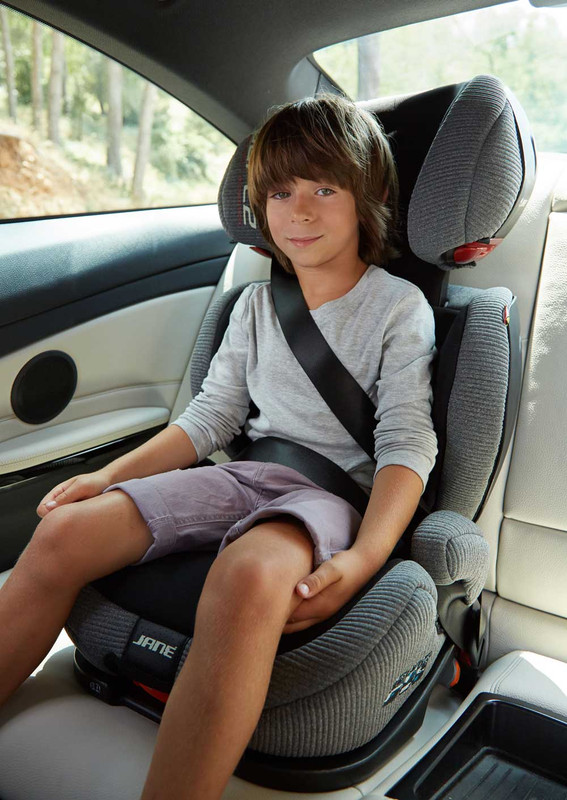 Maximum safety with an unique and exclusive design.
The new iQuartz car safety seat is the latest addition to the complete CRS range from Jané. iQuartz is a restraint system that uses Isofix fasteners, designed for a child height range from 100 to 150cm, approximately 3 to 12 years.
Proportional Height Adjustment
Technologically advanced, iQuartz is fitted with Proportional Height Adjustment, an integral adjustment system that lets you regulate the height by up to 11 positions. When the height of the seat is extended it is not just the headrest that moves, the backrest also moves to the corresponding height thereby guaranteeing that the child has maximum protection throughout all the stages of growth.
The child can rest comfortably as the iQuartz has 3 reclining positions and is fitted with ventilation vents that work together with its breathable Soft Touch padding for the ultimate in comfort and to provide wellbeing during long journeys.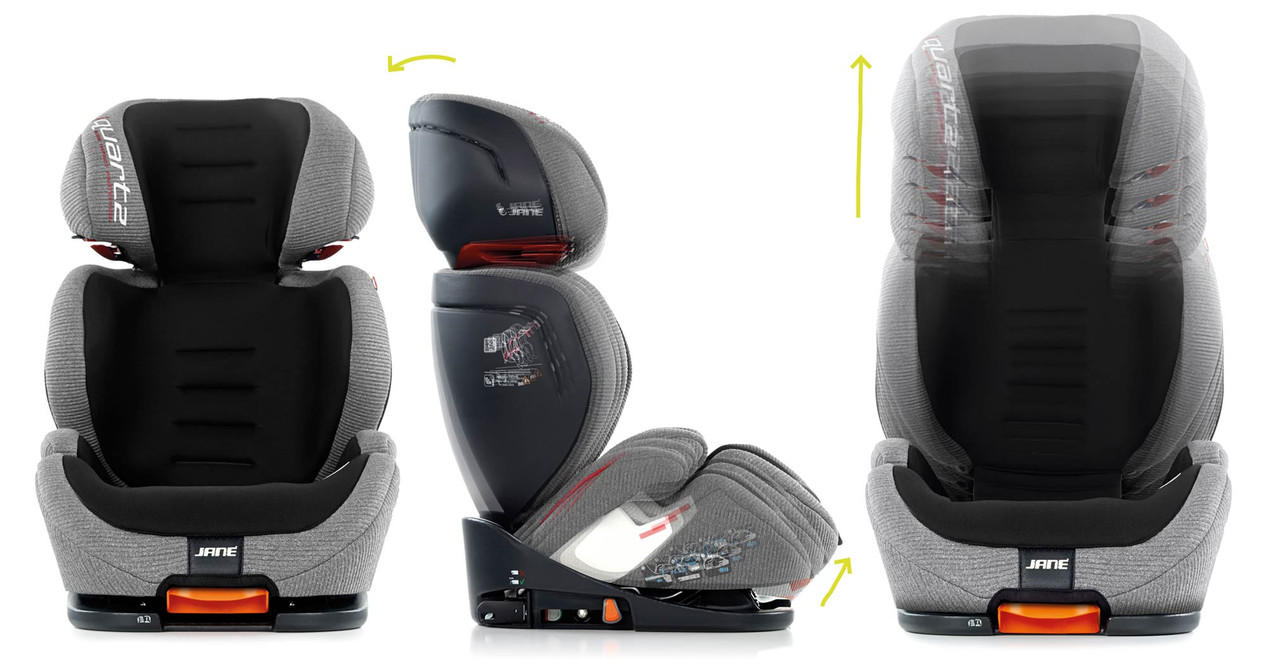 + Why Buy?

+ Technical Characteristics