Powertwin Pro - Red Being
Powertwin Pro - Red Being
sold out
+ Description
POWERTWIN PRO
Double the comfort and lightness. For any terrain and surface.
Powertwin Pro is a great two-seater designed to enjoy and learn from nature. With its revolving wheel and disc brake, this genuine all-terrain vehicle is very safe out in the open country. It is lightweight, compact, and has the best push and steering in its class.
Particularly noteworthy features of the Powertwin Pro is it's specially designed mono-fork front swivel wheel which has a powerful disc brake that's conveniently controlled from the handbrake lever on the handle; this feature which is unique to Jané, helps you control and slow the pushchair down when going down hills or steep walkways.
When compared to the traditional side-by-side twin pushchairs, the design of the Powertwin Pro tandem makes it easier to fit through narrow doorways.
+ Why Buy?

+ Technical Characteristics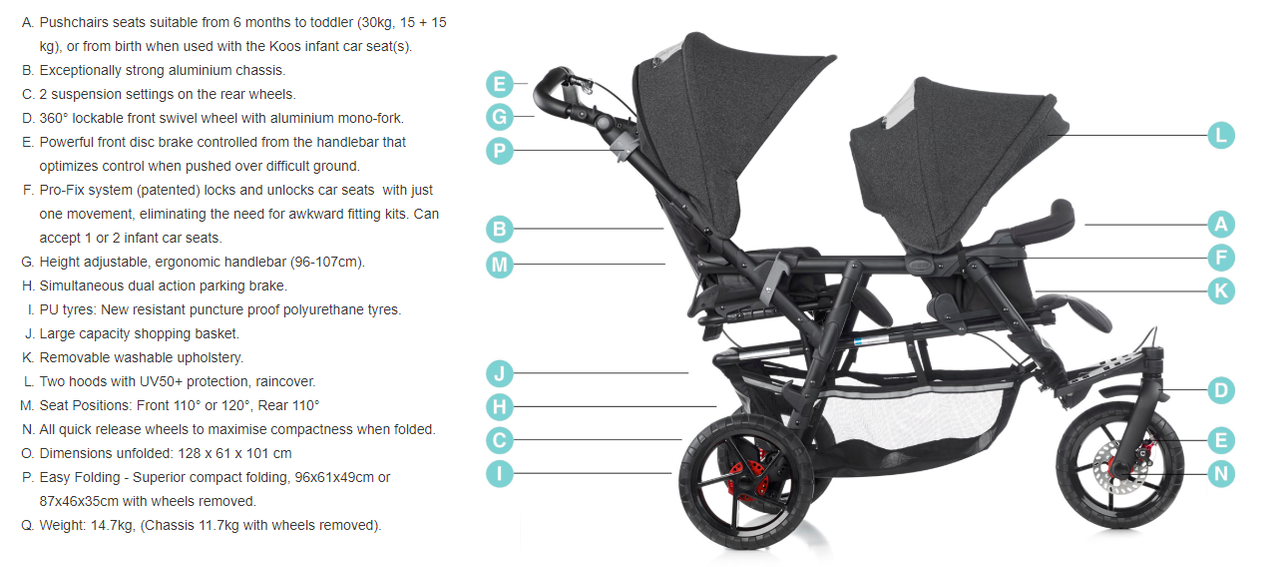 + What's Included
Powertwin Pro Tandem Pushchair
2 Hoods UV50+ and Raincover
Large Shopping Basket
Disc Brake
+ Video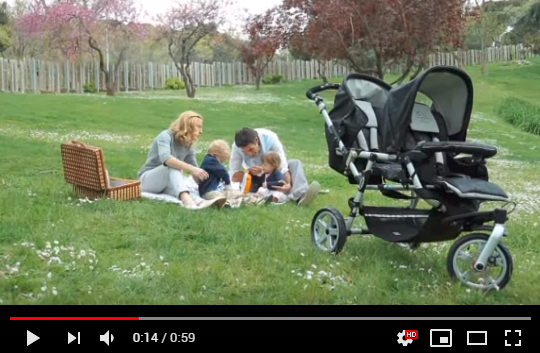 + Compatibility
The Jane Powertwin Pro pushchair has the PRO-FIX system built-in, and the following infant car seats are compatible to convert the POWERTWIN PRO into a travel system or pram. No fitting kits required.
Compatible infant car seat:
Jané Koos, iKoos or Koos i-Size car seats.